Ad Blocker Detected
Our website is made possible by displaying online advertisements to our visitors. Please consider supporting us by disabling your ad blocker.
Published on September 19, 2022
After months of controversy and disappointing decisions, mesothelioma and ovarian cancer victims with cases pending against Johnson & Johnson will have their case heard by the Third Circuit. The court will be reviewing consumer giant Johnson & Johnson' decision to place its mass tort liabilities for asbestos exposure into a newly formed entity, and then to immediately place that entity into bankruptcy.
Johnson & Johnson Used Bankruptcy Move to Avoid Mesothelioma Claims
There are thousands of claims against Johnson & Johnson, filed by people diagnosed with mesothelioma and ovarian cancer who blame asbestos-contaminated talc in the company's baby powder product for their illnesses. After numerous multi-million-dollar losses in court, J&J executed a controversial legal move known as a Texas Two-Step in which they established a new entity called LTL Management with just $2 billion in assets to manage all of it asbestos liabilities, then had the new entity file for Chapter 11 bankruptcy protection in order to minimize its potential payouts.
Though a New Jersey bankruptcy judge determined that Johnson & Johnson's move was technically legal, the outcry from mesothelioma and ovarian cancer victims has been supported by the Department of Justice's bankruptcy watchdog group U.S. Trustee, as well as many others who question the ethics of a financially robust company using the maneuver to escape responsibility for damages they have caused.
Third Circuit Court of Appeals to Weigh Mesothelioma Victims' Argument
Following an appeal by mesothelioma victims and ovarian cancer victims, the appeals court will hear arguments today on whether a company with billions of dollars in assets can create a new entity to avoid having to pay victims of its negligence. Claims against the company have been halted while the bankruptcy proceedings and related arguments are being considered.
Among the points being made by mesothelioma victims is Johnson & Johnson's $450 billion market capitalization. They say that the bankruptcy filing was made in bad faith and that it violates their rights to due process. One legal expert said that if the bankruptcy filing stands, "the public's confidence in a just bankruptcy system will be further eroded as the rich get to write their own rules."
If you or someone you love has been diagnosed with malignant mesothelioma or ovarian cancer and you believe that asbestos-contaminated talc is to blame, the Patient Advocates at Mesothelioma.net can help. Contact us today at 1-800-692-8608.
FREE Mesothelioma Packet
Written by Terri Oppenheimer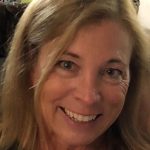 Terri Heimann Oppenheimer is the head writer of our Mesothelioma.net news blog. She graduated from the College of William and Mary with a degree in English. Terri believes that knowledge is power and she is committed to sharing news about the impact of mesothelioma, the latest research and medical breakthroughs, and victims' stories.
Learn more about and contact Terri