Ad Blocker Detected
Our website is made possible by displaying online advertisements to our visitors. Please consider supporting us by disabling your ad blocker.
Published on September 12, 2022
While the most common treatment for malignant mesothelioma continues to be a combination of chemotherapy, radiation therapy, and surgery, immunotherapy is increasingly being viewed as a game changer. A recent study by Israeli company Enlivex has shown that its reprogramming immunotherapy drug Allocetra provides a substantial and statistically significant survival benefit when combined with the chemotherapy drug cisplatin.
Oncology Conference Attendees Hear of Mesothelioma Results
The news of Allocetra's effectiveness in treating malignant mesothelioma was delivered at the European Society for Medical Oncology (ESMO) Congress 2022, which is taking place virtually and in-person in Paris. Attendees were told that in preclinical studies in mice implanted with mesothelioma, those that were treated with a combination of IV cisplatin and IP Allocetra experienced a 55% survival rate at day 57, and a mean survival duration of 49.3 days.
The difference in survival in the animals implanted with mesothelioma was statistically significant, with none of the untreated group surviving at 57 days and a mean survival duration of only 31.7 days, the group implanted with cisplatin alone also having a survival rate of 0% and a slightly longer mean duration of 36.2 days, and the group treated with Allocetra alone showing a survival rate at 57 days of 14.2% and a mean duration of 40.4 days.
Allocetra's Mechanism in Mesothelioma Targets Pro-Tumor Macrophages
The use of Allocetra in treating malignant mesothelioma specifically addresses a dynamic seen in it and many other solid cancers, in which anti-cancer agents' actions are limited by the fact that the tumors recruit macrophages that form an additional layer that promotes growth and metastasis. This leads to worst outcomes and diminishes the effectiveness of therapy.
Allocetra specifically targets this action in mesothelioma, changing the balance of the populations so that more anti-tumor macrophages are attracted to the tumors. Speaking of the success of their tests, Oren Hershkovitz, Ph.D., Chief Executive Officer of Enlivex, said, "We are very pleased with the results of these preclinical studies, which support our ongoing Phase I/II trial evaluating Allocetra™ plus chemotherapy in patients with peritoneal metastases. This trial has been carefully designed to clinically demonstrate Allocetra's ™ novel mechanism of action and further our understanding of its safety profile and anti-cancer activity. Successfully achieving these goals would represent a key milestone, as it would bring us substantially closer to providing cancer patients with a novel and highly scalable next-generation cell therapy."
If you or someone you love has been diagnosed with malignant mesothelioma, innovative therapies under development offer significant hope. For more information on available treatments, contact the Patient Advocates at Mesothelioma.net today at 1-800-692-8608.
FREE Mesothelioma Packet
Written by Terri Oppenheimer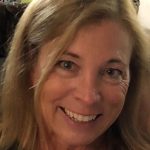 Terri Heimann Oppenheimer is the head writer of our Mesothelioma.net news blog. She graduated from the College of William and Mary with a degree in English. Terri believes that knowledge is power and she is committed to sharing news about the impact of mesothelioma, the latest research and medical breakthroughs, and victims' stories.
Learn more about and contact Terri